Open Up: Contributions and Collaborations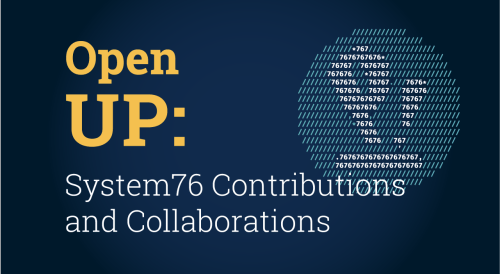 Hello fellow space travelers! It's been a while since we catalogued all of our goings on here on Starship Pop!_OS, so we thought it might be a good time to highlight what our upstream contributions have looked like over the last couple of years. We've been logging some major light years! Have a look.
GNOME

Keyboards Settings Panel and Keyboard Shortcuts
We worked in the GNOME design team to modernize and improve the GNOME Settings keyboard panel and shortcuts and engineered the new designs that ship today.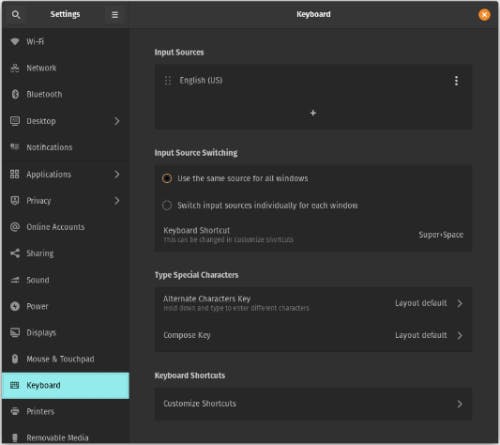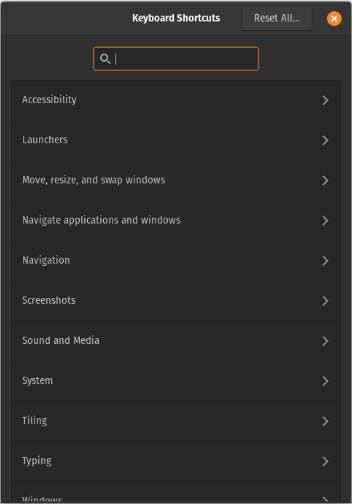 Laptop Battery Thresholds
This one is a work-in-progress that started a year ago. We're seeing some recent movement happening here, so hopefully we can get this one in soon.
GNOME Settings General and Responsiveness
We think Settings are an important window into the capabilities and options of an OS experience. As such, we tend to spend a lot of time helping to improve the Settings experience on GNOME. And with Pop!_OS auto-tiling, responsiveness is important to us as well. Our QA team tests every panel for responsiveness and we provide patches to enable or fix issues as they arise.
Contributions to other GNOME Projects

GNOME Disk Utility 
Nvidia Optimus Application Launching
Gnome Shell
GTK

gtk-rs - Largest contribution was working on a few things to make subclassing easier. Otherwise, random fixes and additions: 
Open Firmware
Collaboration with Intel and AMD to enable their platforms in open firmware
Coreboot

System76 has ported a wide variety of our laptops to coreboot and upstreamed the majority of these changes. Below is a list of changes that improve coreboot for all vendors.
Improvements for CometLake CPUs
Add support for PCIe hot plug
Add driver for TI smart amplifier
Update Intel Microcode
Fix SMMSTORE clear command
Improvements for TigerLake CPUs
Enabled TigerLake-H CPUs (many changes in one topic)
In the process of adding generic NVIDIA hybrid graphics support
Enable flashrom on TGL-H chipsets
Many more changes made by System76 can be seen here, there are five pages, so make sure to view them all:
Fwupd
Added support for thelio-io and system76-launch
System76 Launch Configurable Keyboard uses LVFS for all firmware updates


Nvidia Testing Collaboration
We've established a new testing relationship brought on by the recent GSync regression. We'll now be testing pre-release nvidia drivers in the QA lab across a wide variety of hardware to catch regressions and bugs prior to release to the Linux community


Elementary App Center
Collaboration to enable application responsiveness
Fedora 


Current collaboration to help them get our software packaged on their platform
Additional Upstream Collaboration
Working with Deno to create distribution packaging for it
Apt essential package removal prompt
Distribution packaging for Alacritty
Working with ProtonVPN
Zbus
Add serde support to clokwerk
Make pbr's MultiBar thread-safe
TypeScript / Deno
-- Pop Shell as a successful experiment for using TypeScript for GJS extensions
-- Arena allocator for Deno & Typescript with persistent unique keys via generational indices


Rust Community

Rust crates where we are the upstream
Linux Kernel

System76 ACPI driver for coreboot-based systems
Audio quirks for several Clevo boards
System76 Projects as Upstream
All in all it's been a couple busy trips around the sun! Thanks for joining us on this journey throughout our productivity, and keep your view screens on for our upcoming contributions!