Overhaul of Thelio internals and new band Theliohead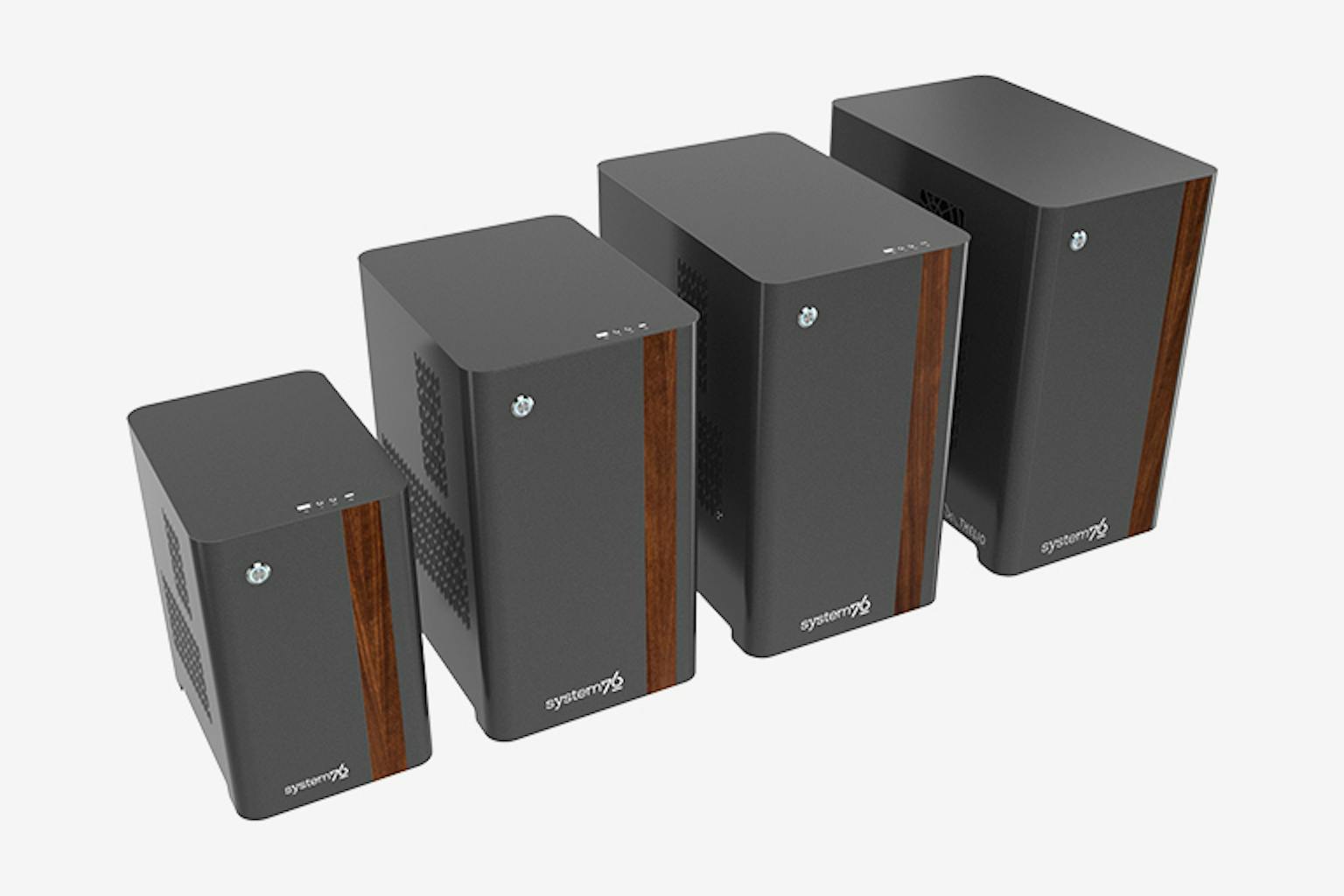 DENVER, October 11, 2023— System76, the leading US-based Linux computer and keyboard manufacturer, made several new changes to their desktop line in order to optimize AI workloads and other fields reliant on heavy component use. The main focus: An airflow optimization that prevents throttling, putting their desktops at the top of performance charts. A new starter desktop, Thelio Spark, will also debut as a productivity desktop for everyday users.
The fresh new improvements even earned the attention of the band THELIOHEAD, who brought on a new bassist, Spark, to collaborate on a song inspired by System76's passion-fueled commitment to engineering and airflow.
Launching on October 11th at 8:30 AM, the latest enhancements to System76's desktop line represent a significant leap in the realm of cooling. System76's commitment to engineering excellence is matched only by its dedication to users' right to repair; their latest desktop line update makes serviceability, with conveniently accessible fan mounts and clean cable management.
THELIOHEAD, inspired by these changes, says they're working on an electrifying anthem that, together with their new member Spark, celebrates System76's revolutionizing of desktop engineering. The acclaimed single promises to rock the music and tech worlds to their CPU core.
Always standing up, the real Thelio Spark is a starter desktop aimed at serving STEM students and "everyday users" who primarily use a web browser, email client, office suite, and 1080p gaming. Pre-configured tiers and custom specs for Thelio Spark are as follows:
Essential
6-core 12th Gen Intel i5-12400 CPU
16GB DDR4 RAM (3200MHz)
1TB PCIe 4.0 M.2 SSD storage
Integrated graphics
Empowered
10-core 12th Gen Intel i5-12600K CPU
32GB DDR4 RAM (3200MHz)
2TB PCIe 4.0 M.2 SSD storage
AMD Radeon RX 7600 graphics
Custom
Up to:
A 10-core Intel i5-12600K CPU
64GB DDR4 RAM
32TB of storage
NVIDIA GeForce RTX 4060 Ti graphics
The new desktop starts at $999 regular price, but debuts on sale at $899.
Other desktop offerings include the small form factor Thelio, gaming and media machine Thelio Mira, compiling and rendering juggernaut Thelio Major, and AI powerhouse Thelio Mega.
A TRIPLE-THREAT OF STYLE, SWAGGER, AND PERFORMANCE
THELIOHEAD shines a spotlight on everything that makes System76's desktops truly special:
Engineering Dominance
The latest generation of components from CPU and GPU vendors consume much more power than they used to — and generate more heat as a result. To continue to prevent throttling, System76 applied thermal management techniques used in the high-end Thelio Mega workstation to the rest of the Thelio product line. Every model now features ducted CPU cool air intake separated from GPU intake and optional extra GPU cooling.
Meticulous Dedication
Each desktop is engineered with its own unique airflow to amplify performance. The effectiveness of each fan position is tested millimeters apart to find the optimal placement, and custom fan curves set fans at optimal speeds as components warm.
Upgraded User Experience
Top ports streamline the user's access to USB-A, headphone jack, mic jack, and USB-C ports— an essential and exciting addition for both creators and consumers of content.
A Leader in Repairability
Serviceability was a key focus in the revision, including clean cable management. Fan headers are conveniently placed for easy removal and access to components. Thelio Io contains additional fan headers and an internal power button, and has been made more accessible to users when the case is open.
When asked for comment, THELIOHEAD said simply, "We've been listening to Thelio's airflow and it's nothing but cool. Our new single aims to produce that same feeling." But why make a song about a computer with flow this good?
"We do it for the fans."
Discover the new Thelio line presented by THELIOHEAD here
For more information about the refreshed Thelio line, Spark, or to interview Thelioheads, please contact press@system76.com
About System76:
System76 is a Denver-based company that builds high-quality, open source Linux computers, keyboards, servers, and Pop!_OS. Founded in 2005, the company is on a mission to make Linux more accessible to everyone by creating powerful and reliable systems that are easy to use and maintain.